Personal Protection Orders
A Personal Protection Order is a Court order that protects against family violence.
Seek help against family violence in Singapore
If you are in immediate danger, your first step should be to call the police without hesitation. Your safety is paramount. For victims of family violence or those who fear they may be at risk, there is a legal avenue to seek protection in Singapore—a Personal Protection Order (PPO). This order acts as an effective restraining measure against the person causing harm.
According to Section 64 of the Women's Charter (Cap 353), "family violence" encompasses the following:
Instilling Fear: Wilfully or knowingly instigating fear of harm in a family member.
Inflicting Harm: Causing harm to a family member through actions that were known or should have been known to result in harm.
Unlawful Confinement: Wrongfully confining or restraining a family member against their will.
Continuous Harassment: Persistently harassing a family member with the intention of causing anguish or knowing that such actions are likely to inflict distress.
Your Safety Matters
Whether you are a victim of family violence or live in fear of potential harm, we urge you to reach out to us. We are here to discuss your situation, offer guidance, and explore the available options to ensure your safety.
Personal Protection Orders can be sought to protect against the following individuals:
Spouse or former spouse
Children, including stepchildren and adopted children
Father, mother, in-laws, or siblings of the offender
Any other relative or person who is unable to care for themselves, as determined by the Court, and should be considered a member of the family
Contact us today to begin the journey towards securing your protection and peace of mind.
Work with an award winning team
For the 4th consecutive year we have been listed as one of the Best Law Firms by The Straits Times.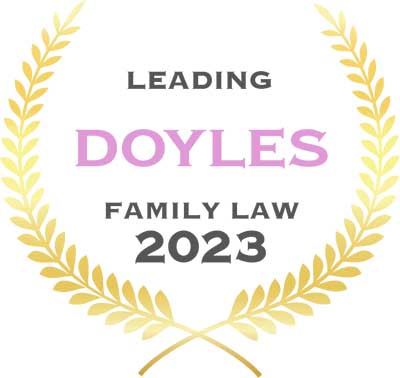 For the 7th consecutive year we were recognised by Doyles as a leading family law firm in Singapore.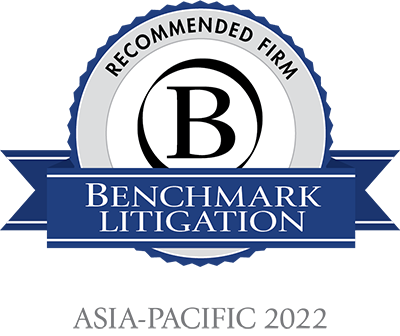 Named as a leading Family Law Firm in Benchmark Litigation Asia Pacific 2022 annual survey for Asia Pacific.
We've consistently received positive reviews from our clients on our service and results.
Why do clients choose us?
We have over 30 years of history, and more than 100 employees. We are an established family law firm you can count on.
Our fees are fixed and affordable from the outset so that you can have peace of mind from the get-go.
We have excellent reviews and testimonials from numerous clients across various independent platforms.
Our team are consistently recognized as leading lawyers by the Straits Times, and other leading publications.
We are trusted by leading corporations such as DBS, OCBC, UOB, Maybank, HSBC, Citibank, and CPF Board.
We usually offer a free first consultation so you can make an informed decision on whether to proceed.
Meet some of our personal protection order team
Articles on Personal Protection Order in Singapore
Unfortunately, violence within families does happen in Singapore, just as in every other country in the world...