Employment Lawyers
We provide legal expertise to employees and employers surrounding all matters of employment law in Singapore.
Our team of dedicated employment lawyers provide comprehensive legal services in Singapore. With a deep understanding of Singapore's labor laws and regulations, we are committed to guiding and representing both employers and employees in a wide range of employment-related matters. Whether you are dealing with non-contentious issues such as employment contract drafting, or facing contentious challenges like wrongful termination, our team is here to assist you with expert legal counsel.
Our Expertise
Our experienced employment law team offers a wealth of knowledge and expertise in a variety of employment-related areas, including:
Wrongful Termination: If you believe you have been unfairly terminated from your job, our lawyers can provide guidance on your rights and options for recourse.
Employment Contract Drafting: We specialise in drafting employment contracts that are legally sound and customised to your specific needs, ensuring clarity and compliance with Singaporean labor laws.
Statutory Obligations: Employers are bound by various statutory obligations, including maternity leave, working hours, and employee conditions. We offer comprehensive advice to employers to help them understand and meet their legal responsibilities.
Retrenchment Matters: In times of organisational restructuring, we can assist both employers and employees in navigating the complexities of retrenchment, providing clarity and ensuring fair treatment.
Employee Benefits: Our team can help employers design and implement employee benefits, incentive programs, and compensation schemes that are not only attractive but also legally compliant.
Summary Dismissal: In cases where summary dismissal is necessary, our legal experts can guide employers in handling such situations appropriately and in accordance with the law.
Breach of Employment Contracts: If you find yourself in a situation where an employment contract has been violated, we can offer comprehensive legal advice and representation to protect your rights.
Workplace Harassment: We provide assistance to employees who are facing workplace harassment, ensuring their rights are protected and helping them seek redress.
Salary Disputes: If you are experiencing disputes over your salary, our team can provide guidance and support to help resolve the matter effectively.
Non-Disclosure Agreements and Restrictive Covenants: We have extensive experience in drafting, reviewing, and enforcing non-disclosure agreements and restrictive covenants to safeguard your business interests.
Why Choose Us
We are dedicated to providing efficient and effective solutions to your employment law matters. Our team of employment lawyers in Singapore are committed to helping our clients resolve their issues with the utmost professionalism and care. We believe in exploring all available options to resolve disputes amicably and without resorting to litigation, with the court process being the last resort.
If you have an employment issue in Singapore, do not hesitate to reach out to our skilled and experienced employment lawyers. We are ready to provide you with expert legal guidance, protect your rights, and help you navigate the complexities of employment law in Singapore. Contact us today to schedule a consultation and let us be your trusted partners in addressing your employment-related challenges.
Work with an award winning team
For the 4th consecutive year we have been listed as one of the Best Law Firms by The Straits Times.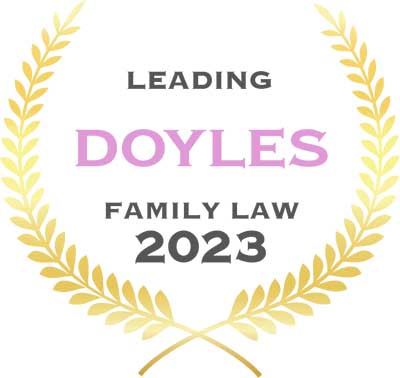 For the 7th consecutive year we were recognised by Doyles as a leading family law firm in Singapore.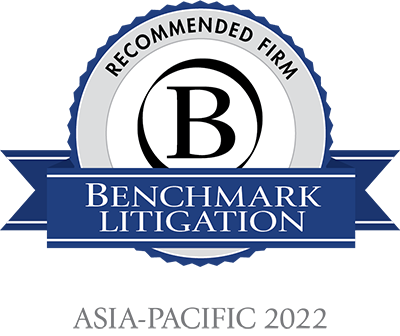 Named as a leading Family Law Firm in Benchmark Litigation Asia Pacific 2022 annual survey for Asia Pacific.
We've consistently received positive reviews from our clients on our service and results.
Why do clients choose us?
We have over 30 years of history, and more than 100 employees. We are an established family law firm you can count on.
Our fees are fixed and affordable from the outset so that you can have peace of mind from the get-go.
We have excellent reviews and testimonials from numerous clients across various independent platforms.
Our team are consistently recognized as leading lawyers by the Straits Times, and other leading publications.
We are trusted by leading corporations such as DBS, OCBC, UOB, Maybank, HSBC, Citibank, and CPF Board.
We usually offer a free first consultation so you can make an informed decision on whether to proceed.
Meet some of our employment team