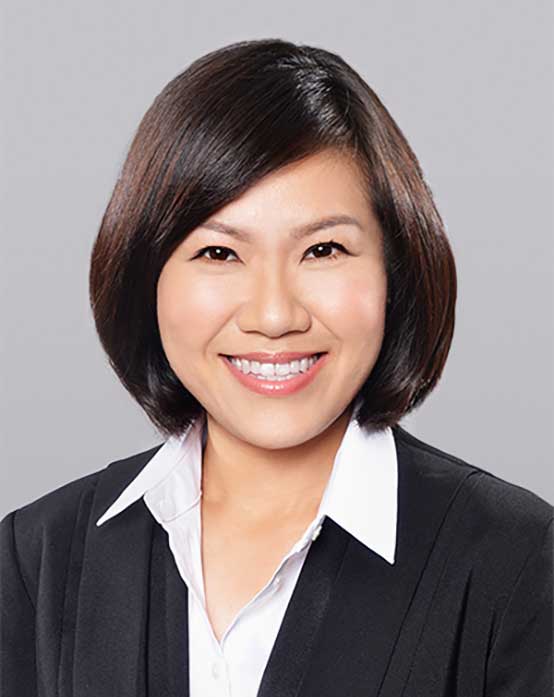 Jessica Chow
Associate Director
Jessica Chow is an associate director at PKWA Law and is known for her humble, friendly, and unassuming nature.
Jessica has a busy practice as a divorce mediator and negotiator.  She helps clients to avoid divorce litigation through mediation, negotiation and collaborative practice. When handling complex and difficult divorce cases, Jessica's composure and objective outlook ensure parties to remain cordial, goal-oriented and reasonable with one another. This often results in parties reaching an amicable and positive outcome.
Jessica's area of speciality is in uncontested and complex contested divorces. Her scope of work includes managing family and divorce matters  in the following areas:
Children custody issues
Division of matrimonial assets
Maintenance for wife and children
Prenuptial and postnuptial agreements
Separation
HDB issues in divorce
CPF issues in divorce
Read more
What clients say about Jessica

Media & Publications
I've engaged PKWA services twice. And I must say I am really impressed by Jessica and Corrine for their professionalism and efficiency. They provided good advice and get things done very fast. Highly recommended!
Shan Dy
The free consultation went smooth and proceeded to engage the firm to handle my divorce. Overall, I am very satisfied with the service provided by the team (Jessica/Corrine) whom have handled my professionally.
Winston Tan
I would like to express my appreciation to Jessica and Jason for their good service and efficiency. The whole process was smooth and hassle free. They were also responsive to my queries and prompt in their follow ups. Highly recommended to engage them.
AH Neo
Engaged Ms. Jessica Chow for my uncontested divorce and I would like to comment her assistant, Jason, for being efficient in a swift manner. Thank you both for helping me to complete this tough period, it means alot to me.
Winnie Tan
PKWA's Jessica and Corinne are pleasant to work with, professional and reliable. My case was smooth and successful. Thumbs up!
Adrian Lek
Jessica is a contributor/author for Lexis Practical Guidance – Family Law Module.
Contact us
Call us
Whatsapp us
Email