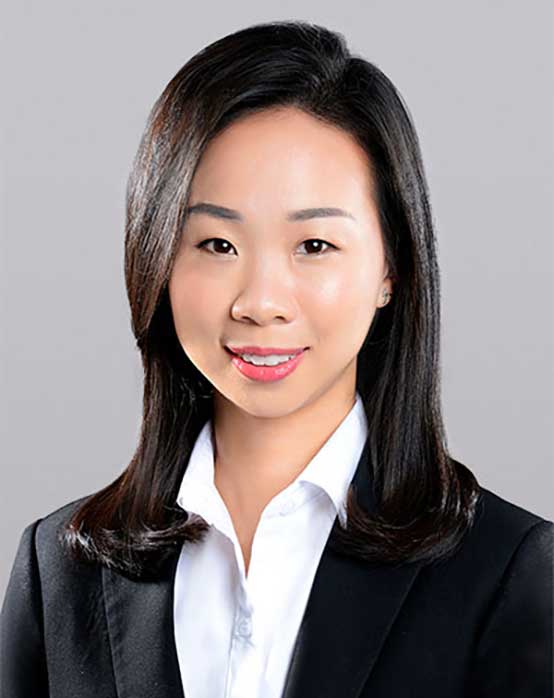 Sheila Cheng
Associate Director
Sheila Cheng holds a Masters of Law (LLM) from the National University of Singapore, as well as a 2nd Upper-Class Honours from the University of Bristol.
Sheila is a family law specialist and holds the following accreditations:
Singapore Mediation Centre Accredited Mediator

Singapore Mediation Centre Accredited Collaborative Family Practitioner (CFP)

Appointed to Singapore Mediation Centre's Panel of Collaborative Family Practitioners (CFP)
Sheila was an active volunteer writer at the Meet the People's sessions at Holland – Bukit Timah GRC during her school days. Beyond the office, Sheila also travels regularly to Thailand to do volunteer work with children.
Read more
What clients say about Sheila
Appreciate the professional service from PKWA. The team is very cooperative and I finished my case smoothly. Ms Shelia and Mr Low Jin Liang's ability and smart are impressive. Ms Shelia is very understanding and provided me good advice at key time points. She did good job and always responded professionally and promptly. I also felt Ms Helen's warm and caring all the time.
Nancy
I'd like to compliment the services of PKWA, especially Mr Low Jin Liang, Ms Sheila Cheng and Mr Jason Mak, for their patient listening, clear understanding, prompt responses, and professional help. I'm happy with my case closed, and highly recommend them to my friends.
TJ Hong
Working overseas, it was not easy to balance the time-consuming, emotionally-draining, financial stresses and uncertainties of divorce in Singapore. PKWA Law understood my situation and did exceptionally well to communicate clearly, through email, for me to make balanced and legally-advised choices. They listened and interpreted, filtered out things that would not be helpful for the situation, avoided traps & skillfully maneuvered the path, gave assurances and communicated next steps and gave me likely outcomes that I would have had to consider to make the best decisions. PKWA managed to help me close at Mediation 1 without having to go further to Mediation 2 and the Litigation stages for which I am sincerely thankful.
David Chiu
Contact us
Call us
Whatsapp us
Email