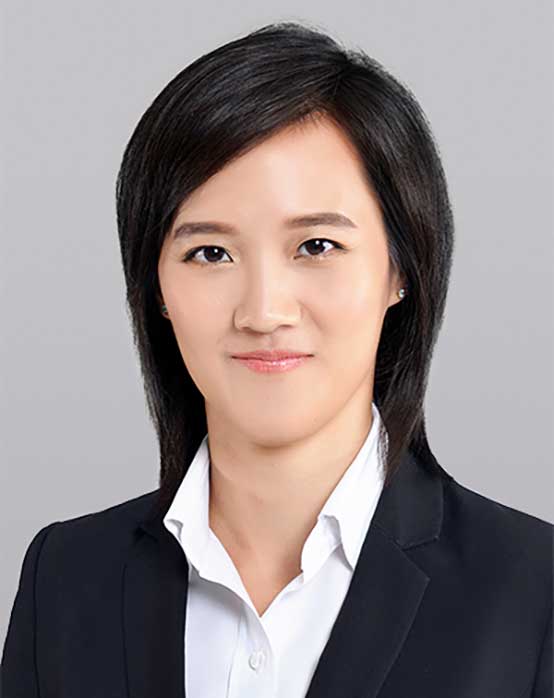 Charlene Nah
Associate Director
Charlene Nah is an Associate Director and specialises in family law, including divorce and probate.
Charlene is recognised by Doyles Guide to Leading Singapore Family and Divorce Lawyers as one of the Rising Stars in Family Law in 2022 and 2023.
Charlene has worked exclusively in the area of family law since her call to the Bar. She has received specialist training in Mediation and Collaborative Practice and has the following specialist family law accreditations:
Singapore Mediation Centre Accredited Mediator
Singapore Mediation Centre Accredited Collaborative Family Practitioner (CFP)
Appointed to Singapore Mediation Centre's Panel of Collaborative Family Practitioners (CFP)
Charlene is professional and compassionate while assisting her clients at all stages of the divorce process. She strives to achieve the best possible outcomes for her clients by using an approach which is settlement focused.
Whether it is through advocating for clients in court or resolving disputes through mediation, Charlene is dedicated to helping her clients understand their legal position so that they can make informed decisions during the divorce process.
Charlene also specialises in trust advisory work, wills and probate. She also advises clients on succession planning.
Read more
What clients say about Charlene
Jason Mak and Charlene Nah have both been most patient and professional throughout the entire process. I could totally trust them and had the emotional support I needed to get issues sorted out, especially also going through this difficult COVID/retrenchment period. Thank you, Jason and Charlene, for being there with me, providing me with better options and directions in riding through my divorce proceedings.
Samantha Lim
My family and I are stoked that PKWA Family Law has helped us so much in the matter where MCA is concerned, we struggled with our previous lawyer who was not only sloppy in their work but defensive. A lot of time was wasted while the case was developing. When we switched to PKWA, we were wowed by the efficiency and responsiveness of lal legal personnel involved in our matters. We saw the light at the end of the tunnel just within a timeframe of fewer than 2 months. Everything was swift and precise. Thank you, Charlene, Christina for the hard work.
Lydia Lim
I engaged PKWA for my contested divorce both before and after the 3-year mark and had no regrets doing so. Their fees were transparent, which made financial planning a lot easier. I would like to especially thank Ms Charlene Nah and Mr Jason Mak for their extraordinary help during that trying period of time. Despite the circumstances, I felt that Ms Charlene was genuinely trying to help.
Louis Goh
My heartfelt thanks to Charlene Nah and Christina Lim for their professionalism in Family Law. Not only are they strong in advice, but they are also empathetic and are always available for my matters. Because of their experience and confidence level, their guidance throughout the difficult months of process, I can rest my case to them and end my final judgement with a reasonable outcome.
Serene Tan
I am glad that I have made the right decision to engage PKWA in my divorce matters. They have acted fast, efficient and professional in their capacity and PKWA is transparent in the fees too. I would like to thank Miss Christina, Miss Charlene and Mr.Yong for their help in expediting the whole process.
Henry Lee
I have engaged PKWA services on a Grant of Probate recently. This is the second time that I have worked with PKWA on legal matters. PKWA staff have been very professional and efficient in handling my legal matters. Special thanks to Christina Lim and Charlene Nah for their follow-up on the matter. They kept me updated regularly on the progress and settled issues expeditiously. PWKA would be my preferred choice if I require assistance in legal matters in future. I would highly recommend their services to those who need assistance in legal matters.
Vincent Loo
Contact us
Call us
Whatsapp us
Email