Syariah Divorce Lawyers
If you are considering a divorce under Syariah law it is advisable to seek legal advice.
Legal expertise in Syariah divorce matters in Singapore
Our legal practice has garnered recognition as one of Singapore's premier family law firms. Our team of accomplished lawyers consistently receives accolades from esteemed publications such as Benchmark Litigation, Asian Legal Business, Singapore Business Review, and Doyle's Guide. Our commitment to excellence is unwavering.
Syariah divorce jurisdiction
The Syariah Court possesses jurisdiction to adjudicate divorce proceedings within Muslim marriages, as stipulated by Section 35 of the Administration of Muslim Law Act (Cap. 3). However, it's essential to note that the Syariah Court does not have the authority to address matters concerning Personal Protection Orders, Interim Maintenance for the Wife (for the duration until divorce proceedings are finalised), Interim Maintenance for the Children, and the enforcement of Syariah Court orders.
Navigating Syariah Law in divorce cases
For comprehensive guidance on all aspects of Syariah Law pertaining to divorce, we invite you to reach out to us. Our experienced legal professionals are here to engage in a thorough discussion of your unique circumstances.
In Syariah law, divorce grounds differ between spouses:
Husband: Divorce can be initiated by the husband simply by pronouncing 'talak.'
Wife: The wife may seek divorce through Khuluk, a redemption-based divorce where she pays a monetary sum to dissolve the marriage. Alternatively, the grounds for divorce encompass Taklik, breaches of pre-marital agreements, and Fasakh. Fasakh, as outlined in Section 49 (1) of the Administration of Muslim Law Act (Cap. 3), includes scenarios such as physical ill-treatment by the husband, a period of estrangement exceeding 3 months without adequate maintenance, the husband's association with women of ill-repute, cohabitation with an unmarried woman, and unequal treatment of the wife among other married wives.
The legal procedures
Upon the successful submission of the Registration for Divorce, the involved parties will be directed to participate in counselling sessions. Subsequently, after the Originating Summons and Case Statement are filed successfully, a Mediation date will be arranged by the Syariah Court. During this mediation session, the parties will address divorce-related issues, including Nafkah Iddah (maintenance), Mutaah (consolatory gift), and ancillary matters.
In instances where no agreement is reached on these matters, the Syariah Court will schedule a Pre-Trial Conference. This conference will cover further proceedings, such as the submission of each party's Affidavit of Evidence-In-Chief. Ultimately, the case will proceed to trial, culminating in the issuance of orders pertaining to divorce and ancillary matters.
For expert guidance and support throughout the Syariah divorce process, please do not hesitate to contact us. Your legal matters are in capable hands, and we are here to provide the assistance you need.
与屡获殊荣的团队合作
我们连续第四年被海峡时报评为最佳律师事务所之一。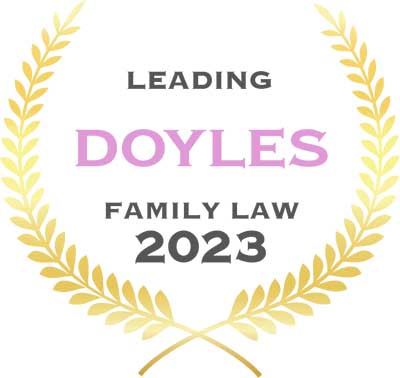 我们连续七年被 Doyles 评为新加坡领先家庭律师事务所。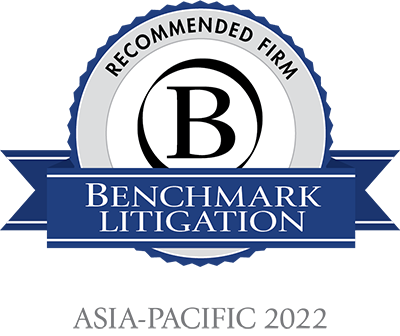 在 Benchmark Litigation Asia Pacific 2022 年亚太地区年度调查中被评为领先的家庭律师事务所。
为什么客户先择我们
我们拥有30多年的经验,拥有100多名员工。我们是一家值得信赖的老字号律师所。
我的的团队一直被《海峡时报》和其他领先出版物评为领先律师团队。
我们荣获星展银行,华侨银行,大华银行,汇丰银行,花旗银行,公积金局等领先企业的信赖。
我们通常会提供免费的首次咨询,以便您是否继续进行做出明智决定。